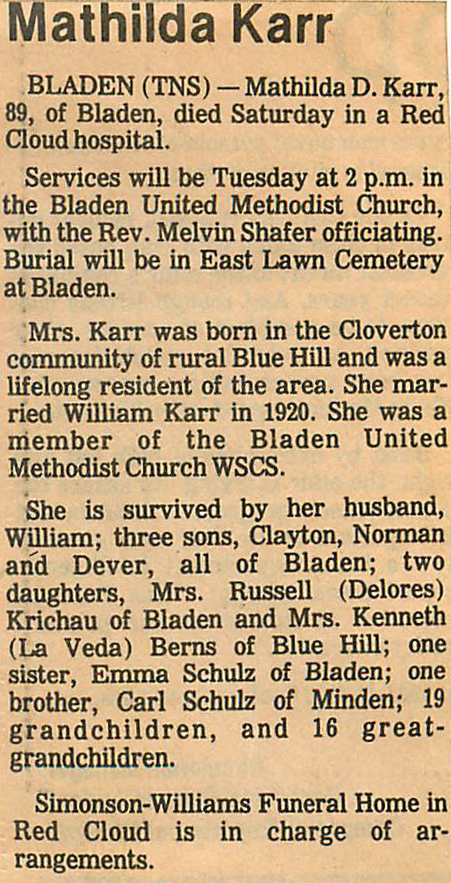 BLADEN (TNS) – Mathilda D. Karr, 89, of Bladen, died Saturday in a Red Cloud hospital.
Services will be Tuesday at 2 p.m. in the Bladen United Methodist Church, with the Rev. melvin Shafer officiating.  Burial will be in East Lawn Cemetery at Bladen.
Mrs. Karr was born in the Cloverton community of rural Blue Hill and was a lifelong resident of the area.  She married William Karr in 1920.  She was a member of the Bladen United Methodist Church WSCS.
She is survived by her husband, William; three sons, Clayton, Norman and Dever, all of Bladen; two daughters, Mrs. Russell (Delores) Krichau of Bladen and Mrs. Kenneth (La Veda) Berns of Blue Hill; one sister, Emma Schulz of Bladen; one brother, Carl Schulz of Minden; 19 grandchildren, and 16 great-grandchildren.
Simonson-Williams Funeral Home in Red Cloud is in charge of arrangements.